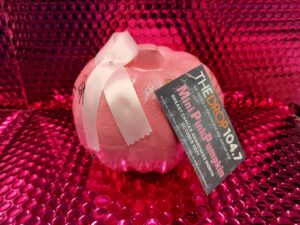 The mini Pink Pumpkins have returned!
When you text the number "5" to 303.893.DROP (3767) and put $5 (or more) to donate you'll receive a limited edition autographed mini Pink Pumpkin signed by THE DROP's air staff as a thank you gift! 
These mini Pink Pumpkins also acknowledge Breast Cancer Awareness Month!