Old Man Saxon "Hell Yeah" Official Music Video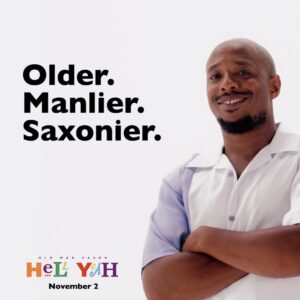 It wasn't too long ago when we sat down with Old Man Saxon for an in depth interview and station takeover! Old Man Saxon has been part of THE DROP's journey and also opened up for Wale for our very first Block Party. He released the single in April and we have been vibing ever since.
NEW VIDEO OUT NOW!!!https://t.co/Hzx2a7wX4O pic.twitter.com/w0l2GPo27L

— Old Man Saxon (@OldManSaxon) November 2, 2021
It's a simplistic video but holds has a deeper message. The music video has a surprising ending. A comment on Youtube says: "All fun and games and then you hit us with a This Is America moment at the end." 
We have one thing to say about his new music video…Hell Yeah!
Check out the music video below!
**TRIGGER WARNING GUN AND SHOOTING**