CONGRATULATIONS AVS AND MAMMOTHS!
The Colorado Avalanche has brought The Stanley Cup home to the Mile High City…even with a dent! 2001 was the last time The Colorado Avalanche took home The Stanley Cup. All week long celebrations have been taking place, including the big parade in Downtown Denver! Congrats Avs! The winning doesn't stop at The Avalanche, though! The Colorado Mammoths also took home The NLL Cup home in June and celebrated with The Avs!
LOUD HOUSE showed up!!#TuskUp pic.twitter.com/56xjBAZ8RZ

— Colorado Mammoth (@MammothLax) June 30, 2022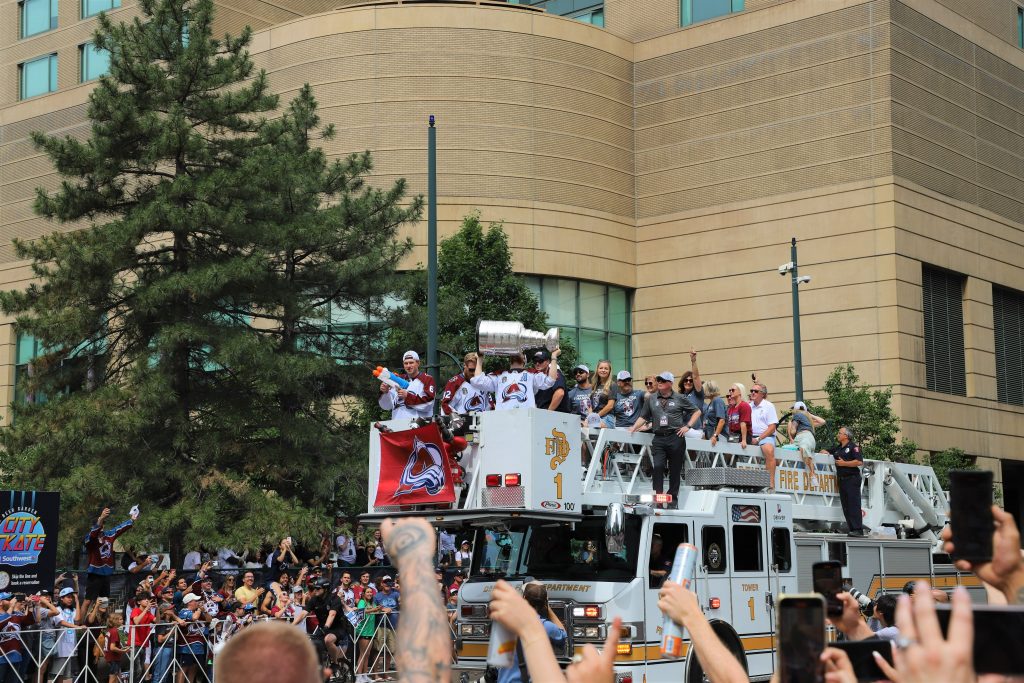 Our own Rocky Mountain PBS covered the big celebration in Downtown Denver, check it all out here:
https://www.rmpbs.org/blogs/news/colorado-avalanche-fans-packed-downtown-denver-to-celebrate-stanley-cup-win/
The Stanley Cup Twitter Tweeted "Just another beauty mark" after this: 
Check out some highlights of the final game below:
Homepage Photo Credit: Colorado Avalanche Facebook 
Want more music news, updates and more? Subscribe to THE SAMPLE, our E-Newsletter in your inbox every other Thursday!