Join the Movement!
Colorado's largest single day of giving is Tuesday, December 7.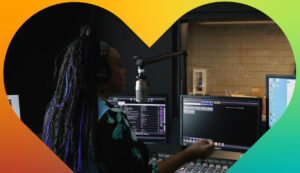 We're thankful for YOU, Colorado! YOU make the people's station possible. Want to join the movement? Colorado Gives Day is a great way to support YOUR independent R&B and Hip Hop station – and have your impact go even further. Help us meet our goal! ColoradoGives.org/THEDROP303
Colorado Gives Day makes good happen for more than 3,000 local nonprofits. What began in 2010 has grown to one of the largest giving days in the US. In 2020, the annual statewide movement raised more than $50 million in 24 hours. This celebration of giving helps donors give where they live to the causes they care about most.