Denver Culture Museum – Celebrating moments in Black culture
Written by Nikki G on January 26, 2022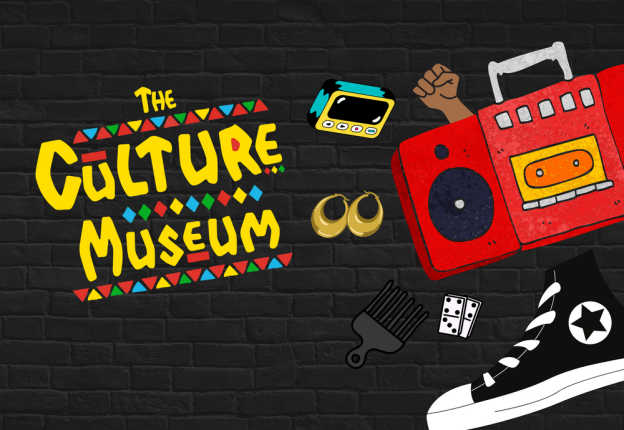 The Culture Museum opened on Martin Luther King Jr. Day Weekend in Denver's 5 Points. This museum is celebrating moments in Black culture through an immersive art experience.
Charlie Billingsley teamed up with her Aunt, Von Ross, to create a space where Black culture is unapologetically interactive and celebrated. Billingsley is the Museum for Black Girls founder that is now touring in Houston, Texas, and had huge success. She plans on taking this museum to other cities and making the same impact as she did with the Museum for Black Girls. 
"Our goal is to create more than just a pop-up; this should be an empowering and uplifting experience where we can rejoice in the culture." "This will be a place to collaborate with under-represented artists and creatives, to inspire our community and to leave a lasting impact on each unique individual that enters The Culture Museum." – Charlie Billingsley via Denverite.com 
The Museum for Black Girls had a pop-up in 2021 and was voted Denver Westword's Best Immersive Museum.
Tickets are $22 and the exhibition is open to the public on Fridays, Saturdays, and Sundays until February 22nd, 2022.
View this post on Instagram

View this post on Instagram
This is more than a museum, the curation of both The Black Girl's Museum and The Culture Museum gives space to empower and uplift through art. In addition, giving opportunities to Black artists in our local community.
---