THE DROP 104.7's 2nd Annual Block Party goes down on June 10th, 2022! Unique announced all the independent artists that will be taking the stage before Busta Rhymes! You know THE DROP is all about that #LocalLove so we had to have some of our amazing local independent artists perform for the 2nd Annual Block Party. The independent artists that will be performing will be: Kid Astronaut, Colorado Myrical and Rachel Bailey!
Kid Astronaut: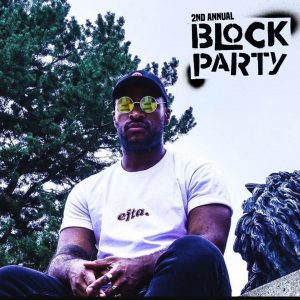 From the far reaches of outer space comes Kid Astronaut, a time + dimension traveling musician whose sights are set on becoming one of the greatest artists in the galaxy.
With inspiration ranging from r&b/soul, hip hop and punk music all the way to the multi-dimensional world-building of marvel comics, Kid Astronaut builds a universe of music, film, art + more that his fanbase 'the aliens' can dive into and enjoy.
With a larger mission of sharing inspiration, motivation and love with the world, Kid Astronaut devotes his full love and attention to everything that he does and will continue to carve out a legacy of amazing art and positive influence for the future generations.
Colorado Myrical: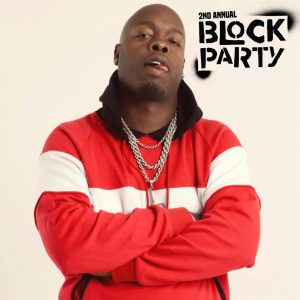 Dionte Wilkins, professionally known as Colorado Myrical, is an American hip-hop recording artist and songwriter signed to Absolute Music Group.
Born and raised in Denver Colorado, Dionte grew up in a city where hip hop wasnt highly glorified or supported, especially as a local artist, but with 15 years of recording experience, Myrical has cultivated a fan base of Motivators that spreads from his home town, to the coasts of Puerto Rico. Coming up listening to artist like Ludacris, Jay-Z, R.Kelly, Usher, Trey Songz and Bone Thugs and Harmony, his range and style is like none other. His tonal presence and catchy, melodic flow will make you feel and remember every word. From working with big names in his city to well known names in the industry, Myrical not only holds his own, but leaves his mark on any song he's on.
Influenced by greats like Snoop Dogg, P.Diddy, Master P and Birdman, Dionte has always had his vision set on being a business owner. He started a group called "The Box Boys" and released "Slapper House vol.1" in 2008 that not only set the tone but broke barriers and shinned a light on the young-local scene in Denver. As all good thing must come to an end, the group split and focused on solo careers, but his dream of being a successful label owner never changed. In 2011 he co-founded Absolute Music Group and hasn't slowed up yet.
Whether you need some motivation, going through a break up or just feeling good about life, Colorado Myrical is sure to be a name, sound and artist you will never forget.
Rachel Bailey: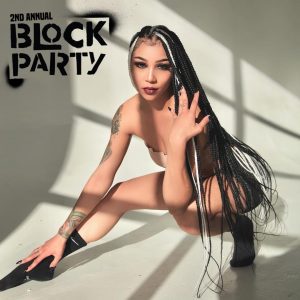 A captivating singer/songwriter born in Bad Kruezenach, Germany, Rachel Bailey takes listeners on a journey through a musical world of freedom of expression! Rachel has been singing and performing since the 3rd grade, performing in her first talent show at just nine years old. Since her start, she has shared the stage with artists such as Ella Mai, Justine Skye, JaRule, and R&B mega star Miguel. For Rachel Bailey, music is life and the stage is home.
She relocated to Denver, Colorado from Raleigh, North Carolina, where she has already landed new management and major gigs such as The 420 Rally (Denver, CO) performing in front of an estimated 125,000 listeners, Westword Music Festival, Juneteenth Music Festival, Forever Fest, and the NBA Nuggets Basketball halftime show. Rachel is currently working on her debut EP dropping July 2020 and is beyond excited to travel and perform internationally.
When Unique called Kid Astronaut after his announcement Unique asked:
Unique: "Do you have anything to say to the fans, not just the fans, the independent artists that's been trying to get on this show, cause there's a lot of independent artists that's been trying to bless the stage…what kind of advice can you give them right now?"
Kid Astronaut: "Man, you just got to keep going y'know? It's a journey and I'm still not where I want to be, but opportunities like this definitely show that I'm on my way and y'know, any artist that's reaching for something you'll have those moments, just keep diving in!"
Kid Astronaut said that beautifully!!
Want more music news, updates and more? Subscribe to THE SAMPLE, our E-Newsletter in your inbox every other Thursday!