THE DROP 104.7's SOLD OUT Second Annual Block Party starring Busta Rhymes was legendary! We want to thank each one of you for the support you continue to show THE DROP 104.7.  Thank you to everyone who helped make this show a success. Here are a few words from our fearless General Manager/ Program Director, Nikki Swarn:
"This show has been 20+ years in the making and I am ever so grateful. LIVE MUSIC and the very connection it has to all people is something that is to be treasured."
Busta Rhymes himself posted about the show: 

Denver was a FRENZY last night!! 15k people Sold Out in 4hrs to black out with The 🐉 @spliffstar_mrlewis & @djscratchator 🤯🤯🤯🤯Maximum love to everyone for pullin' up and for everyone who was apart of puttin' this together. The Blessings ain't NEVER stoppin'!! Timeless Greatness…
View this post on Instagram
Our very own On-Air Host, DJ Bella Scratch, brought the house down before Busta with an incredible DJ set!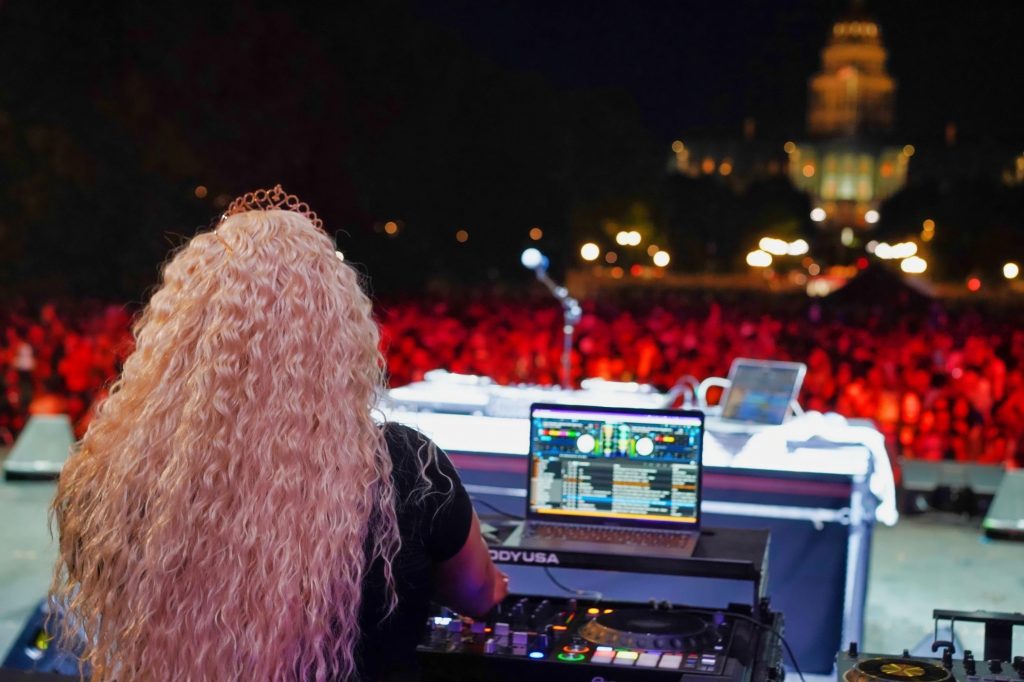 DJ Cyn also came through to put on a fire DJ set!

Our incredible Hometown Heroes, Kid Astronaut and Rachel Bailey brought that Colorado #LocalLove to the stage!
 Seeing all your smiling faces at Civic Center Park meant the world to us!
THE DROP 104.7 is on that NFT and Metaverse game!
CyberPantherZ had a booth at the show and activated the block party #metaverse with Crypto/NFT #Giveaways, CPP Merch, + more!

Thank you to everyone who tagged us on your socials!
The amount of love and positive feedback coming from the community is a token to everyone coming together, believing in each other and working tirelessly to get the job done.
Thank you to @TheDrop303 for last night's block party w/ @BustaRhymes. I cannot wait until next year! pic.twitter.com/VX25uUPcB7

— WriteRight (@Arenthian_) June 11, 2022
@TheDrop303 loved every minute!!! pic.twitter.com/JvhjQdzlAZ

— Kim Salvaggio 🏳️‍🌈 (@kim1876) June 11, 2022
OMG I found this at @CivicCenterPark on my way home. I have no idea whos playing but @TheDrop303 seems to be a major host. pic.twitter.com/QapgLbcXHx

— @CutThePlastic (@CutThePlastic) June 11, 2022
THANK YOU COLORADO!
Want more music news, updates and more? Subscribe to THE SAMPLE, our E-Newsletter in your inbox every other Thursday!