Remembering Lil Keed
Rapper Lil Keed passed away on Friday, May 13 at 24 years old according to several social media posts, including a tweet from his record label, YSL and Lil Keed's little brother Lil Gotit.
A member of our family is gone. Lil Keed was one of the most genuine and heartfelt human beings. He was an artist who loved his fans more than anything else. We lost a brother, a son, a father, and a friend. Keep him in your prayers and his legacy alive. Long Live Lil Keed ❤️ pic.twitter.com/Qq8rUISjx4

— YOUNG STONER LIFE (@YoungStonerLife) May 15, 2022
Many continue to mourn the loss of the rapper, he was gone too soon and had so much potential already having seen great success early in his life. We are continuing to remember him through stories, pictures, videos, and most importantly, his music.
Remembering and honoring Lil Keed:
It started with his 2018 mixtape, Trapped On Cleveland 2 when Young Thug's YSL Records took notice and signed him. After being signed to YSL, within four years he made several mixtapes which included what is considered his 'breakout' and debut studio album Long Live Mexico. It's always hard to find the right words to say after somebody passes away, so we are trying to highlight and reflect on not only the successful rapper he was, but the incredible person he was.
During an interview with Montraility he said:
I could be anywhere and somebody says: "Lemme take a picture with you" I'ma stop, I can have a mean groceries in my hand, I'll put em' down on the ground and come take a picture with you.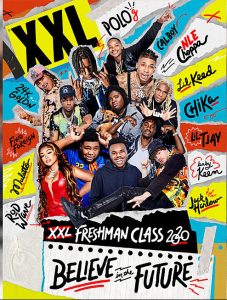 This really demonstrates the type of person he was, he also said how he just wants to treat other people how they want to be treated. Many of us had elders who told us that, and while it can be a common piece of wisdom, it holds true. Lil Keed was named an XXL Freshman in 2022. His song "Nameless" reached number 42 on the Billboard Hip Hop/R&B Songs Airplay chart. Certified Gold by the RIAA. He had many successes in his life, and glad we have his music to remember him by.
Young Thug on his relationship with Lil Keed 💔 #RipLilKeed pic.twitter.com/3RjIQOhk0G

— Rap All-Stars 🏆 (@RapAllStars) May 14, 2022
Lil Keed was so many producer's first foot in the door

I know 10+ prods whose first songs were with him

— Cxdy (@TheCxdy) May 16, 2022
RIP Lil Keed 🕊️