We gonna be alright because a new Kendrick album is set to release according to the press release on May 13, 2022! The first Pulitzer Prize-winning rapper, Kendrick Lamar got a lot of people hyped up today when speculation began about a potential new album after a Press Release was posted on his website: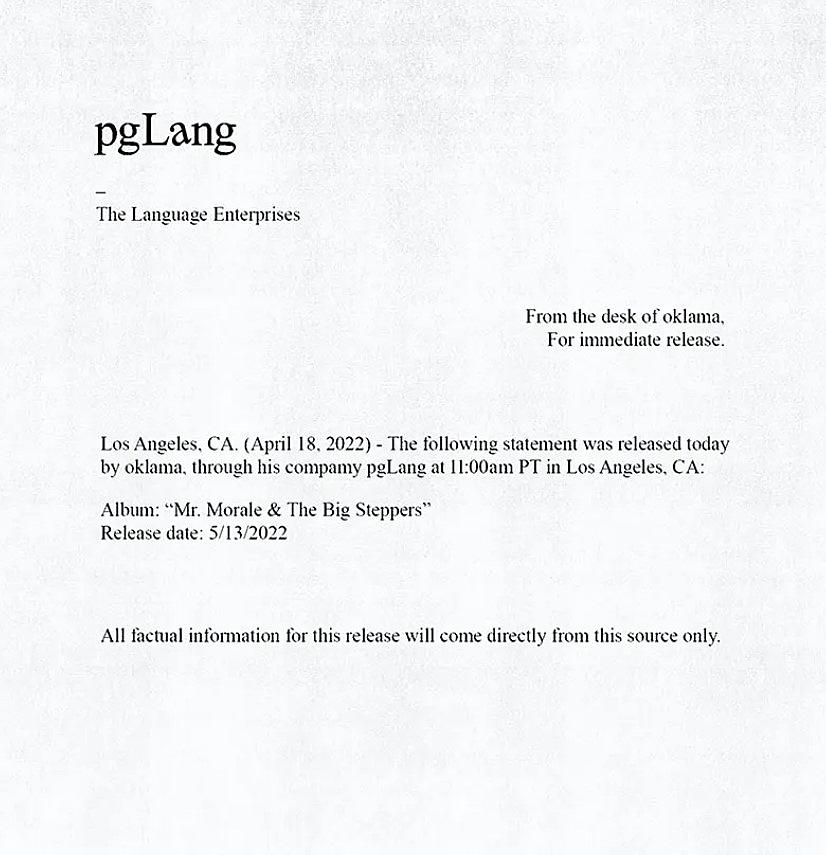 He also Quote Retweeted a tweet seen below simply putting his website there. Where people quickly replied. Can you imagine being this fan?!
https://t.co/YVE5bZOBL2 https://t.co/UywGGKExb1

— Kendrick Lamar (@kendricklamar) April 18, 2022
Frame this tweet in the Louvre

— Complex Music (@ComplexMusic) April 18, 2022
Kendrick has not released an album in over three years. Given the details and what many news outlets are saying, we might just have to mark May 13th, 2022 on our calendars in anticipation for "Mr Morale & The Big Steppers". We do not know much other than the release date and the name of the album.
Homepage image: Photo by Santiago Bluguermann/Getty Images  
Want more music news, updates and more? Subscribe to THE SAMPLE, our E-Newsletter in your inbox every other Thursday!